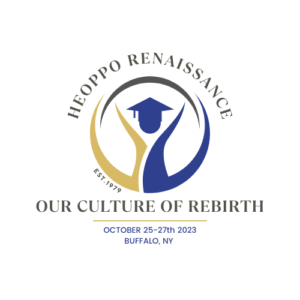 The Higher Education Opportunity Program Professional Organization invites submissions of conference session proposals for the 2023 HEOP-PO Annual Conference taking place in Buffalo, NY from October 25-27, 2023.
The conference theme, "HEOPPO Renaissance-Our Culture of Rebirth," is a reflection of our storied past while acknowledging our ever changing landscape and hopes for the future. This conference will be a celebration of our 54 years of existence while looking to build new pathways, partnerships, and programs to best support our students and our professional community.
HEOP-PO invites all within the field of Higher Education/College Access & Success to submit a session proposal with a deadline of Friday, August 11.
If you have any questions, please feel free to reach out to [email protected].