Who is Tri-State
The Tri-State Consortium of Opportunity Programs in Higher Education is a not-for-profit association of volunteer educators, administrators, counselors, and staff, working in the state-supported educational opportunity programs in New Jersey, New York, and Pennsylvania.
Save the Date for the Conference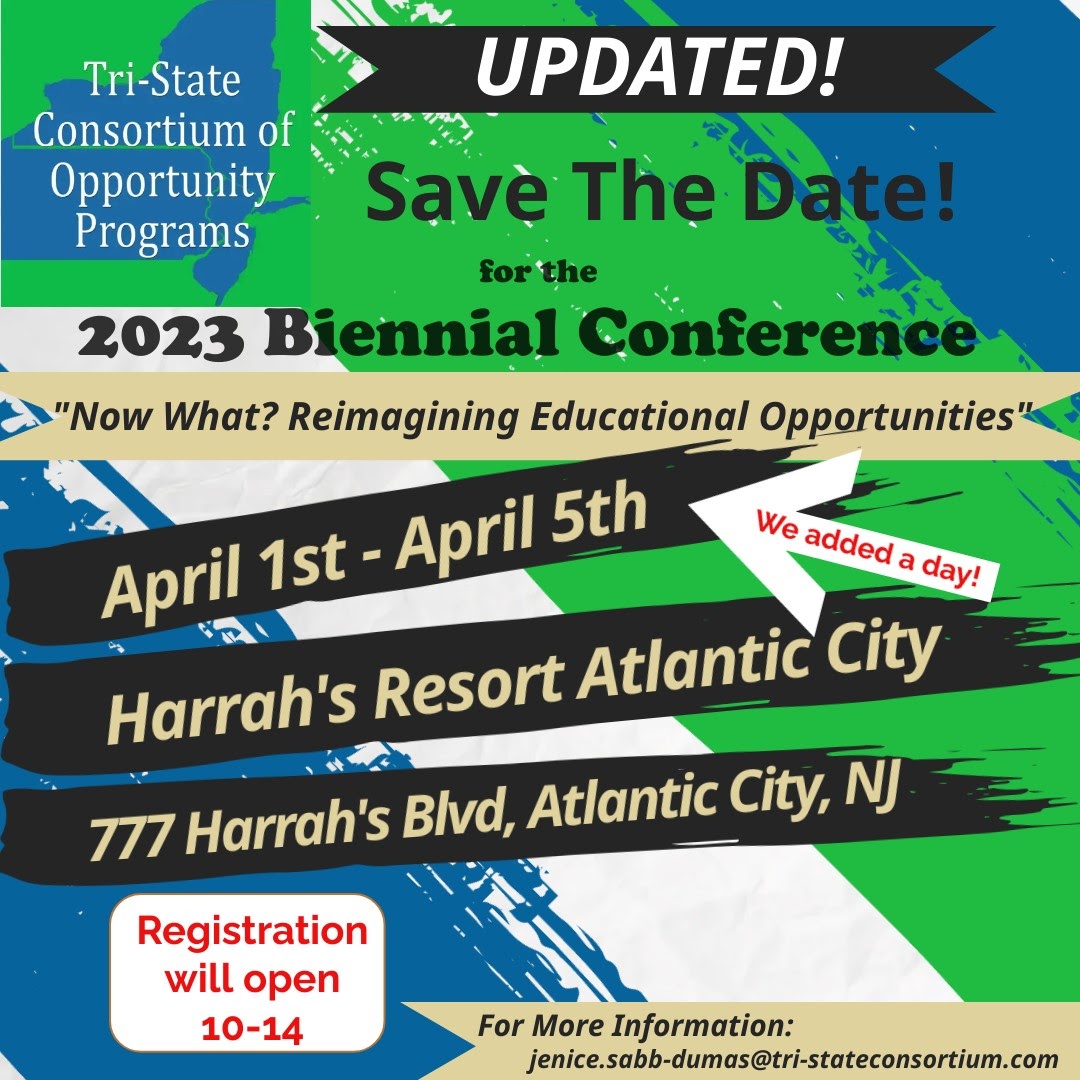 The conference will be April 1-5, 2023, at Harrah's Resort in Atlantic City. Register for the 2023 conference now.  Follow the Conference webpage for more updates too! 
Career Opportunities
The University of New Haven invites applications and nominations for the position of Vice President for Diversity, Equity, Inclusion, Accessibility, …
Read More
The Southern Regional Education Board's (SREB) Office of Postsecondary Education is seeking a candidate for a Program Coordinator – EdTech …
Read More
Dr. Harvey Kesselman, Stockton University's fifth President, participated in the 2017 Tri-State Consortium conference. He shared his thoughts about the important of the TSC conference.
Student Outreach
Visit our Career page to see current internships and opportunities for students.
I am Kyleef A. Warren '22, a recent graduate from Bloomsburg University, and a native to Philadelphia, PA. I did …
Read More
Jason Pleitez, a proud EOF alum, was featured in the Kean University College Tour video series. Pleitez is from the …
Read More