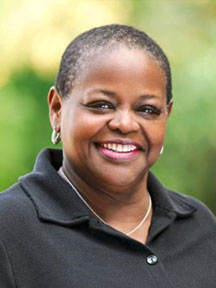 Phyllis A. H. Breland, worked at Hamilton College from 2001 – 2020. During her tenure she served as the director of Opportunity Programs, Interim Director of Diversity & Inclusion, and Chief Diversity Officer. She is a1980 Arthur O. Eve Higher Education Opportunity (HEOP) graduate of Hamilton College, and received her Master of Education in Instructional Design in 2003. Her work experience includes program development, marketing, empowerment/assertiveness training, volunteer recruitment, health education, quality assurance, motivational speaking, facilitating difficult conversations, and policy development.
Phyllis is currently President of the Tri-State Opportunity Programs Consortium, and former president of New York State Higher Education Opportunity Program Professional Organization (HEOPPO).  Her affiliations include the YWCA, Mohawk Valley Junior Frontiers, Boys and Girls Club of Mohawk Valley, Upward Bound, Young Scholars, Liberty Partnerships and United Way. She works closely with junior high schools, high schools, churches, community groups and organizations throughout the State of New York that support access to academic and personal enrichment.
Active in her community, she has served on several committees, and facilitated workshops in support of increasing ethnic diversity, developing sustainable inclusion programs, that validate and enhance personal experience.
Areas of expertise: Program Development, Training, Effective Learning Strategies, Strategic Planning and Presentation, HigherEd Administration, Policy, Motivational Speaking