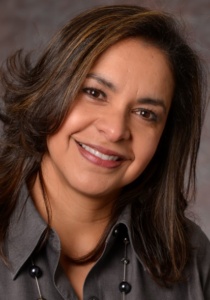 Nancy Cintron serves as the Associate Dean for Student Services, and the founding Director for the Educational Opportunity Fund Program at the Ernest Mario School of Pharmacy (EMSOP), at Rutgers, The State University of New Jersey.
She earned her BA from Douglass College and her Master's in Social Work, from the Graduate School of Social Work both schools at Rutgers, The State University of New Jersey. With over thirty years of higher education experience, her work and training, have centered around student achievement and academic success, with a particular focus on low-income, first-generation students. She has presented at numerous local and national conferences on the topic of student success and academic achievement.
Additionally, she has been recognized for her work in student services/affairs, as a recipient of many awards, including the highly regarded Human Dignity Award given out by the Committee to Advance Our Common Purposes and the Excellence Award in Diversity, Equity and Inclusion for Rutgers Biomedical and Health Sciences (RBHS), both from Rutgers, The State University of New Jersey. In her role as an EOF Director and a Tri-State Board member, Nancy continues to be committed to providing educational opportunities and leveling the academic playing field in New Jersey's urban areas. She plans to strengthen her interest and knowledge around wellness, inclusion, and diversity and expand on that for all stakeholders in higher education.
Areas of Expertise:  Student Achievement and Academic Success, Health Professions, Student Affairs