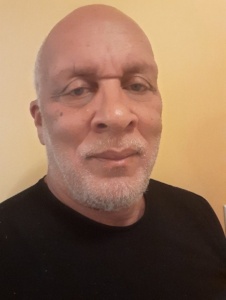 Dr. Glenn Lang is former Assistant Secretary of Higher Education for Academic Affairs and Student Programs and Executive Director of the New Jersey Educational Opportunity Fund Office of the Secretary of Higher Education (NJ). He has served in New Jersey higher education in various roles including Acting Executive Director of the New Jersey Commission on Higher Education and as Executive Director of the New Jersey Educational Opportunity Fund. In his most recent role as the chief academic affairs officer at the Office of the Secretary of Higher Education, he oversaw institutional licensure and exceeding mission reviews, managed relations with regional and federal accreditation bodies, and represented the agency on the academic issues and transfer articulation committees of the NJ Presidents' Council, the Higher Education Student Assistance Authority, and the Educational Facilities Authority. He also oversaw the statewide student programs including the Educational Opportunity Fund (EOF), Minority Academic Careers Programs, the NJ State GEAR UP project, and the Federal College Access Challenge Grant.
He is a past president of Tri-State Consortium of Opportunity Programs in Higher Education. He served as a member of the Southern Regional Education Board Doctoral Scholars Advisory Board and the Southeastern Association of Educational Opportunity Program Personnel national training team on student retention and graduation strategies. He has also served as a reviewer for the CAS Standards for TRIO and Other Opportunity Programs.
His recognitions include New Jersey Association of Student Financial Aid Administrators – Thomas C. Scott Distinguished Service Award, Proclamations from the New Jersey Assembly and Senate Recognizing Service to New Jersey, and Association for Equality and Excellence in Education Arturo A. Schomburg Distinguished Service Award and the Southern Region Education Board Doctoral Scholars Extra Mile Award.
Areas of Expertise: Strategic planning, federal and state policy development, student financial aid, program development and evaluation, government policy and advocacy, accreditation and licensure, leadership and management development, issues related to equity, access and opportunity in higher education
Save