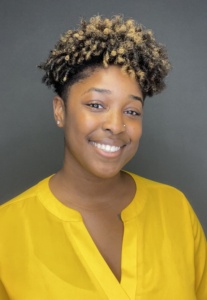 Briana currently serves as a the Learning Specialist with the Educational Opportunity Program (EOP) at SUNY Broome Community college. As a proud EOP alumna and first-generation college student, she works hard to give back to the same opportunity programs that have supported her and made her into the professional she is today. 
She has seven  years of experience working with opportunity programs such as Upward Bound, the Science and Technology Entry Program (STEP), the Collegiate Science and Technology Entry Program (CSTEP), the Louis Stokes Alliance for Minority Participation (LSAMP), Ronald E. McNair Postbaccalaureate Achievement Program (McNair Scholars Program), and America Reads. 
Briana holds a Bachelor's degree in Wood and Furniture Design from Buffalo State University and a Master of Public Administration from Binghamton University. She is the creator and owner of Briana Begets, an art commission business where she makes mixed media jewelry, paintings, and other art.
Areas of Expertise:  First-Generation Students, Opportunity Programs