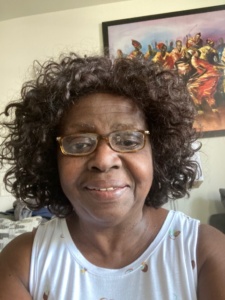 Audrey Bennerson currently serves as the Recording Secretary for the Tri-State Consortium. A product of New York State's Educational Opportunity Program (EOP). Ms. Bennerson graduated from the State University of New York at Albany with a Bachelor of Arts degree and her earned her Master of Science degree in Education/Counseling  from the State University College of New York at Brockport. She was selected  as one of SUNY EOP's 50th Anniversary Distinguished Alumni.
Audrey began her career in higher education in New Jersey in 1975 at Bloomfield College where she served as an Educational Opportunity Fund (EOF) Counselor, eventually rising through the ranks to serve as the College's Director of the EOF program for eight years. In 1986 she joined the former New Jersey Department of Higher Education (now called the Office of the Secretary of Higher Education) as an EOF Program Specialist. Her responsibilities included conducting comprehensive fiscal and programmatic evaluations of institutional EOF programs; providing technical assistance and guidance for making changes and/or improvements in campus program management; and giving presentations regarding policies, procedures through workshops and institutional site visits.
She was appointed Executive Director of the New Jersey Educational Opportunity Fund program (NJEOF) in 2015. She provided leadership and coordination for the Office of the Secretary of Higher Education's student academic success programs including serving as the chief executive officer of the NJ Educational Opportunity Fund (EOF) program and its 67 campus programs; working in conjunction with the EOF Board of Directors, appointed by the Governor, to establish policies and direction for the operation of the state-wide EOF program, as well as, developjng the Fund's annual budget allocations for campus programs.
Additionally, Ms. Bennerson assisted with the coordination of the state and federally funded NJ GEAR UP and AIM High programs; represented the agency on the Higher Education Student Assistance Authority Board (HESAA), the New Jersey Department of Military and Veterans Affairs (NJDMAVA) Armed Forces and Veterans Council; and collaborated with other units within the Office of Higher Education on activities and initiatives.
Areas of expertise: Program development and evaluation, Student Financial Aid, and Legislative Advocacy