Save the Date for the Conference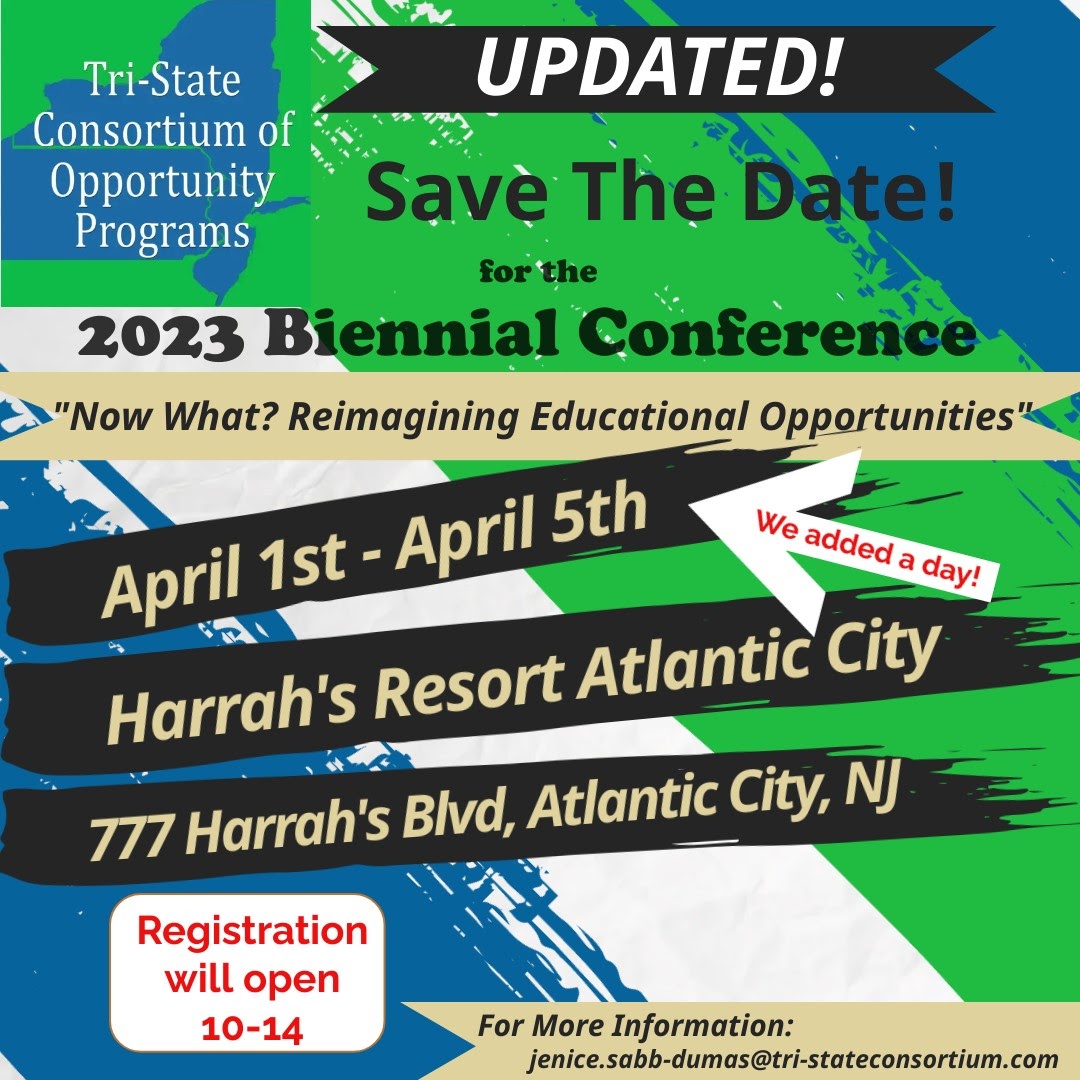 The conference will be April 1-5, 2023, at Harrah's Resort in Atlantic City. Register for the 2023 conference now. For more information please email Dr. Jenice Sabb-Dumas.
If you require an invoice after you register, please email
[email protected] to request one.
Checks should be made out to Tri-State Consortium and mailed to:
Tri-State Consortium
Attn: Robert James, Tri-State Administrator
10110 Collington Campus Way
Bowie, MD 20721
If you are paying by credit card, you can do so using PayPal. You will need to create an account with PayPal if you don't already have one.
Request for Proposals
The request for proposals process for the Tri-State Consortium of Opportunity Programs 2023 Biennial Conference is now available.
Please submit your proposal using this link: Tri-State 2023 Workshop Proposal. You are welcome to submit more than one proposal.
All proposals must be submitted by Sunday, November 28, 2022, using the Tri-State 2023 Workshop Proposal link. Notification of proposal acceptance will be made by email, by Friday, December 16, 2022.
If you intend to participate in the conference beyond presenting your workshop, you must complete the Tri-State 2023 Conference Registration. Workshop presenters are not required to register if they are ONLY going to present. Without a valid registration, presenters will not be allowed to participate in other conference events.
You are welcome to email Dr. Tieka Harris directly should you have any questions.
Hotel Registration Open
The conference will be April 1-5, 2023, at Harrah's Resort, 777 Harrah's Blvd, Atlantic City, NJ 08401. To lock in the conference rate and secure a room, you must register for hotel rooms by March 11, 2023.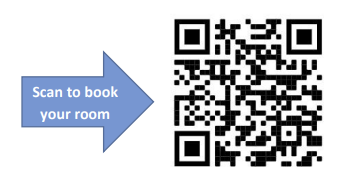 Download the hotel information (PDF).